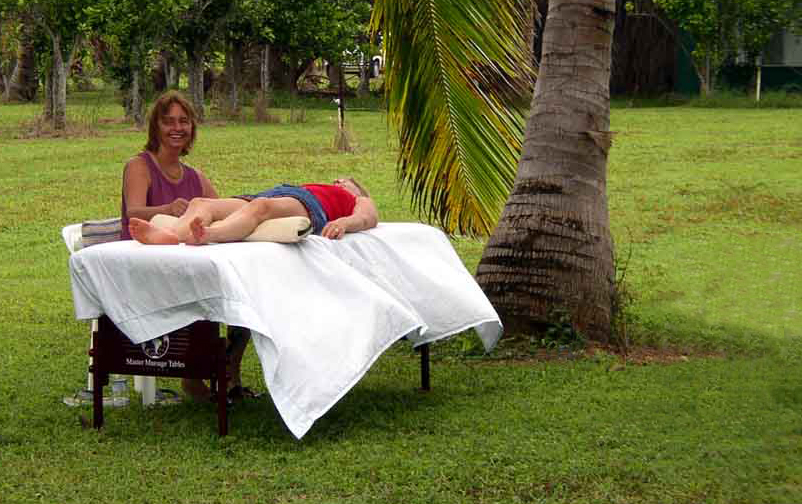 In addition to our ongoing programs in California, our next traveling class is:
September 19-23, 2018:  Special 5-day class in  Cleveland, Ohio 
Biodynamic Skills for Working with the Energetic Life Line
At: River's Edge
3430 Rocky River Drive
Cleveland, OH
From 10:00 am to 6:00 pm daily
I think of prayer as a spiritual lifeline back to where I most want to be.
Marianne Williamson

Truth may be your only lifeline.
Anthony Hincks

The quantum and primal midlines are the Silk Roads of each person's individual growth, development, and healing.  They are our lifelines to health and wholeness on every level. When we orient to these midlines, we automatically orient to health and wholeness.
Gary Peterson
About the Workshop
Over the past 5 years, I've come to understand and work more deeply with an essential part of the human mind- body map. This critical "healing pathway" has not only distinct physical landmarks,  but is the territory of major life events that serve to strengthen and sustain us, while sometimes also causing us to suffer interminably.  Dr. Randolph Stone referred to this healing pathway as the Rio de Oro – the River of Gold, where our deepest consciousness and connection to Source is always available to initiate healing processes.  Following this pathway, we are conceived, we gestate, and we are born.  Following this pathway, every major system in our body functions.  Following this pathway, we think thoughts, launch desires, feel feelings, experience embodied life.  Following this pathway, eventually, we die from these bodies and are guided along the more subtle boundaries of this channel into the deeper mysteries of life itself.
My clinical work has deepened and my service to my clients has elevated since I started giving greater focus to this Energetic Lifeline in my sessions.  The physical, emotional and mental suffering of my clients seems to be addressed more directly as a result.  So I'm excited to share this work with you on September 19-23 !
During this workshop we'll explore a full range of aspects of the Energetic Lifeline.  Work that we'll learn and practice will include much of what had proposed in my preliminary emails to you.
NEW Working with Babies skills
Working with the Viscera (heart, lungs, gut, elimination, reproduction)
Body-centered skills of conversation (communication skills)
New Nervous System skills
Clinical practice supervision (exploring the challenges you have in your practice)
Energy skills to teach your family
About the Presenter
Gary Peterson is the founder of the STAR Institute and teaches the STAR Institute's Biodynamic Craniosacral Therapy foundation trainings around the U.S. Gary is a Registered Craniosacral Therapist (RCST ®) and approved teacher with the (BCTA/NA) Biodynamic Craniosacral Therapy Association of North America.
He has been teaching and practicing energetic therapies for over 30 years, and also teaches trainings in his own therapeutic modality (called Settling®). He teaches a variety of shorter workshops and classes in Settling®, Biodynamic Skills, birth imprinting and other therapeutic work with the nervous system.
Gary studied Biodynamic Craniosacral Therapy with Franklyn Sills, a longtime teacher and practitioner of the "Breath of Life" model advanced by Dr. William Sutherland. Franklyn Sills is the author of The Polarity Process, Being and Becoming, and Foundations in Craniosacral Biodynamics, Volumes 1 & 2.
Gary also studied Prenatal and Birth Therapy with Dr. Ray Castellino and works with babies, children and adults in private practice. His clinical practice is inspired by his increasing desire to understand and work with the deep causes of suffering found in shock and trauma to the nervous system. To help people relieve the effects of stress and trauma, Gary founded a school and clinic with centers in California and Colorado: The Settling Touch and Resource (STAR) Institute.
Gary's first book, due in print soon, is titled Settling: Simple Ways to Calm Your Nervous System.This self-help manual gives everyone a unique set of skills and understanding for regulating their nervous system in order to find balance and relaxation. Gary and his wife Bonnie have three grown children and live in Sebastopol, California.
Questions?
Contact Gary Peterson at
Registration
Register here using your credit card or PayPal account via Paypal's secure website. (Payments will appear on your statement as paid to Wellness Professionals.)
Early Early Bird (1st 20 people to register before July 15)
Early Bird   (By August 15)
Late Bird   (After August 15)
Share STAR Institute on your favorite Social Networks: